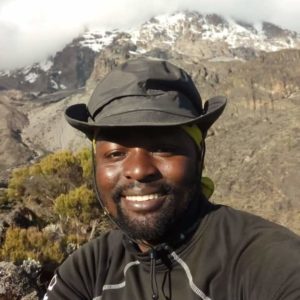 Nabaki Safaris & Tours is a well-established safari company which came into being as a result our deep appreciation of the African beauty, as well as love and passion to our beautiful nation Tanzania and the African Wilderness in general with a great aim of presenting it to the world in a sustainable manner to ensure we preserve its beauty and integrity.
Nabaki Safaris & Tours is managed by a team of tourism professionals who are passionate about safari and trekking with years' experience in Tanzania cultural and natural heritage as well as in depth knowledge in managing and designing personalized and impeccable service that exceeds the expectations not only for our domestic tourists but also international tourists from all over the world.
Our company main office is located in Arusha Tanzania which make it easier for us to ensure that all our of arrangements and logistics for both Safari and treks are well taken care off, also to ensure all the equipment's as well as safari vehicles are well customized and maintained to ensure we provide the opportunity for all our clients' to come and to experience the sense of beauty of our nation and have a unforgettable experience with us.
Our main objectives at the Nabaki Safaris & Tours are to create and nurture a healthy, exuberant, respectful, and enjoyable environment, in which our main focus is to ensure customer satisfaction, also to ensure that employees are fairly compensated and encouraged to respect the customers and the quality of the services we intend to provide.
In addition to ensure that we facilitate our customers with best services possible and make any improvements as recommended by the customers in future. We seek fair and responsible profit, enough to keep the company financially healthy for the short and long term, to support community development projects, contribute to the conservation projects, and to further train our employees to ensure quality services to our clients.