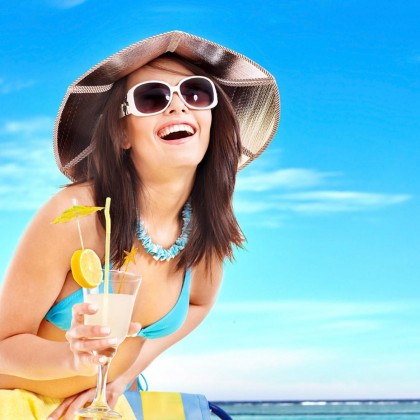 In 2013 Tanzania's Dodoma wine was ranked among Africa's top five, challenging South Africa's 350 years of dominance of the region's wine business.
Tanzania's arrival on the international wine scene has been a long while coming. Grapevines were first introduced to the central zone in 1938 by missionaries from the Hombolo Catholic Mission, who, after independence assisted in setting up production in Dodoma.
The four-acre grape farm at Dodoma's Isanga Prison was the first government institution to invest in wine; in 1969 it built a winery plant and achieved international recognition by becoming Tanzania's sole buyer of grapes for wine processing.
Today, three main companies inhabit the country's wine sector: market leader Tanzania Distilleries, Dodoma Wines and Cetawico Tanganyika Vineyards, which produce variants of dry white, red and natural sweet wine including the brands Dodoma, Imagi, Overmeer, Presidential, Altar Wine and Sharye.
We look Tanzania safaris take you to a grape-growing region, Dodoma is distinguished on two levels. It has two harvest seasons in a year; one in March, and the second in August/ September. Its dry land, sandy soil and low humidity are perfectly suited to produce dry white and red wines.
The Wagogo people, one of the most populous of Tanzania's ethno-linguistic groups, are semi-pastoral Bantu-speakers, noted within the country for their exceptional musicianship and basketwork. Their homeland around Dodoma is characterised by a low annual rainfall figure. Historically, it has been proving to be unusually prone to drought.
Dodoma received great publicity as CNN included the sole Tanzanian brand among 5 African wines making a splash. The region produces three wine types – dry white, red and natural sweet.
South Africa, the continent's leading wine producer, has been Tanzania's Big Brother and helped develop its grape-growing and wine-producing sector. In 2013 Tanzania was ranked among Africa's top five, challenging South Africa's 350 years of dominance of the region's wine business.
This tour can be combine with the Ruaha National Park and Northern circuit, or can be combine with one side either Northern/Southern circuit.
As Look Tanzania safaris, will join you  to unlimited destinations tourist while you are in Dodoma such as Beehive farms its processing activities to honey packing, Traditional dance that is unique in the country at large, Parliament assembly Hall and the Dodoma University.
A village with a big heart, Chinangali is a spot for everyone to enjoy almost year-round grapevine farm tours in the sunshine. I definitely recommend visiting Chinangali to see one of the oldest and most traditional grapevine farming and hang out in the peaceful atmosphere.